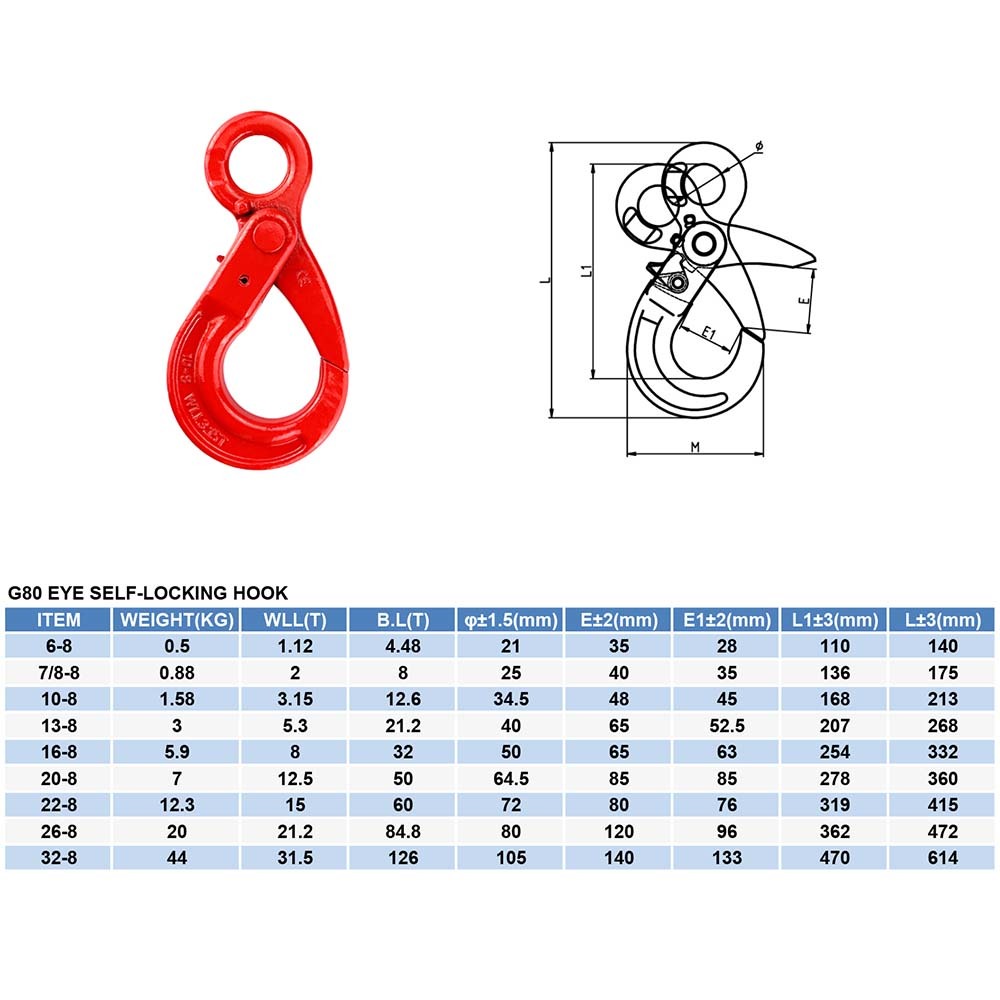 We have made improvements on G80 eye safety hooks on the basis of old type safety hooks, and strongly recommend you to choose improved items. We have improved on the following four points.
1.The overall design looks more smooth and beautiful, mechanical behavior has better performance.
2.When the hook is opened, we make a new design to make sure the hook will not close before being loaded. Positive lock latch is self locking when the hook is loaded, which highly secures your safety during use.
It is very convenient to operate. And it is safer.
3.When the hook is opened completely, the raised square which we newly designed can avoid finger injury.
4.We make an obvious concave radian to protect finger.
Send your message to this supplier